WHO ARE THEY AND WHY DO THEY DO IT?
Four actors… one goal: making people laugh.
ShowFriends is a creative collaboration of friends who have banded
together to create, debate and generate original comedy content.
(i.e. silly little internet videos). Their distinctive style delivers a satirical
examination of key social issues, often poking fun at the entertainment industry itself.
Since launching in early 2016, their timely parodies and spoof shorts have garnered both industry credibility and press attention, becoming a Funny or Die front page favorite.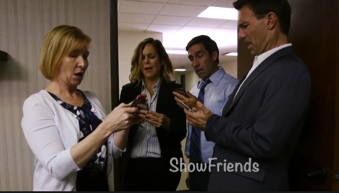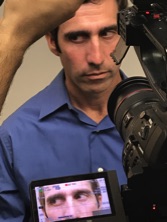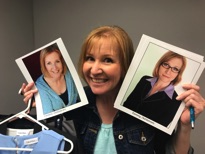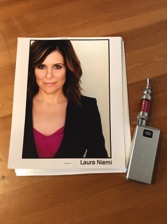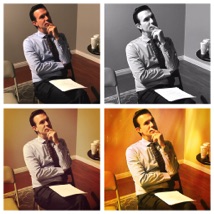 Michael came to LA via Connecticut, Virginia and Chicago. His love for acting blossomed after his dream of becoming an NBA star was squashed in the 9th grade when he got cut from the high school basketball team and then got cast in The Diary of Anne Frank, where he learned - when you do plays, you sometimes get to kiss girls. It has motivated him ever since. For example, he recently got to kiss his co-star in the inspiring family feature film Hope Dances! Some of his other credits (which do not involve kissing) are appearing opposite Joaquin Phoenix and Reese Witherspoon in Paul Thomas Anderson's Inherent Vice, earning laughs waiting on the tarmac opposite Mark Feuerstein and Danny Pudi in the comedy feature, Larry Gaye: Renegade Male Flight Attendant, and opposite Brandon Routh and Sam Huntington in the vampire-zombie-undead cult favorite, Dylan Dog: Dead of Night. TV credits include Bosch, Modern Family, Baby Daddy, CSI: NY, Scrubs, and Shark. Michael is a grad from Northwestern University where he loves to cheer for them in all sports, because who doesn't like a good underdog story, right!? See more about Michael at www.Michael-Cotter.com.
Tammy got her start in show business at a young age her 3 year old face graced the front of the "Cornflakes" box and she was hooked! Currently, this Los Angeles suburban native is best known for her recurring role as 'Gloria' on Season Three of HBO's acclaimed series Silicon Valley. Most recently, she appeared on the CBS hit comedy Life In Pieces, Amazon's family-friendly Just Add Magic, and the series finale of HBO's acclaimed Togetherness. Other notable TV credits include The Middle, Lucifer, Criminal Minds, Grey's Anatomy, House M.D., Monk and the Lifetime movie Escaping Dad. Tammy has appeared in numerous indie films, including alongside Christopher Gorham in John Asher's award-winning autism drama, Po; as well as Dave Barry's Complete Guide to Guys, EM, and Straight-Jacket. In her down-time, Tammy is a seriously obsessed tailgater for her USC Trojans and a proud dog gang leader. For more about Tammy Dahlstrom visit: www.TammyDahlstrom.com
One of the 8 people actually born in Los Angeles, it was her days working at Tower Records in the 80's that really shaped her world view (one she's still recovering from). Most recently she is recurring as Jack's mother 'Marilyn Pearson' on NBC's critically acclaimed drama series, This Is Us. Her resume also includes a recent appearance on HBO's hit comedy Veep; a recurring role as inmate, 'Sally,' during Season 5 of FX's popular drama Justified; and as CIA Analyst 'Wendy Balian' on CBS's police-drama, NCIS:LA. Grandparents and the unemployed will also recognize Laura from her recurring roles as 'Ramona Danvers' on ABC's General Hospital and as 'Dr. Beth Greene' on CBS's The Young and the Restless. Her feature film credits include roles in the Steve Jobs' biopic, Jobs, starring Ashton Kutcher; alongside Tim Roth in the 2015 Cannes Festival winner Chronic; and starring in the indie comedy horror film Chastity Bites. She is also an Ovation Award winning theater actress and producer, because we know that is where the money is. #99seat
A native of Grosse Pointe, Michigan - Jeff attended DePaul University's Theater School and graduated from Michigan State University with honors. Seven days later he loaded up a truck and moved to Beverly… Hills Adjacent, that is. Recent television appearances:  Henry Danger, American Housewife, and HBO's All The Way.  If you look, you just might catch him in a few fun films – Men, Women & Children, Up In The Air, Vampires Suck, and Thank You For Smoking. On stage he has helped 'The Normal Heart' beat, lived some 'Private Lives', answered the age old question, 'Is There Sex After Marriage?', and had the pleasure of being in a chapter in of 'The Book of Liz', by Amy and David Sedaris.  When not working with the ShowFriends, writing, or wondering why people's Moms send him Facebook friend requests… he loves to teach acting at John Rosenfeld Studios – where he does not judge, he just points and laughs. A very encouraging, loving, nurturing laugh. For more about Jeff Witzke visit: www.jeffwitzke.com